International Network of Literature and Art Commit

[2013-7-6 11:41:53]

International Network of Literature and Art Committee (INLAC)




INLAC is an art and literature organization in Europe established up by artists who joined Shangyuan Art Museum's International Exchange Programme which has been successfully operating for 5 years.

Process of Establishing INLAC:

In order to promote worldwide communication and creation of art and literature, Shangyuan Art Museum started an annual international exchange programme of artists and poets since 2003. Major activities including: creation programme; academic exchange; exhibition; art works discussion; literary salon and art education, etc. Afterwards, poet Mingdi established International Home of Poets, now we have residency programme for poets, writers and translators.

Aim:

Promoting art creation, especially those related to the very moment of artists own existence and driven from the impulse of real life experience, from artists who are working in the field and sharing the characteristic of creativity and poetic is our main focus. At the same time, attention is also paid by us to promote the interactions of different art forms and help young artists to develop.

Purpose of Founding Shangyuan Art Museum

In order to carry out the International Artists Exchange Programme. In the field of art, architecture, literature and poetry, music, dance and stage play, we have conducted a serial of successful activities. We select around 30 artists global wide to join our residency programme every year, and we have our own Shangyuan Art Critics so artists and critics can have a mutual relationship for their own development. This programme has been carried out for 5 years, and will still going on continuously. Finally, artists from Shangyuan Art Museum will become a power which cannot be negligible in this era.



诗人程小代表上苑艺术馆接受美国威斯康辛大学校徽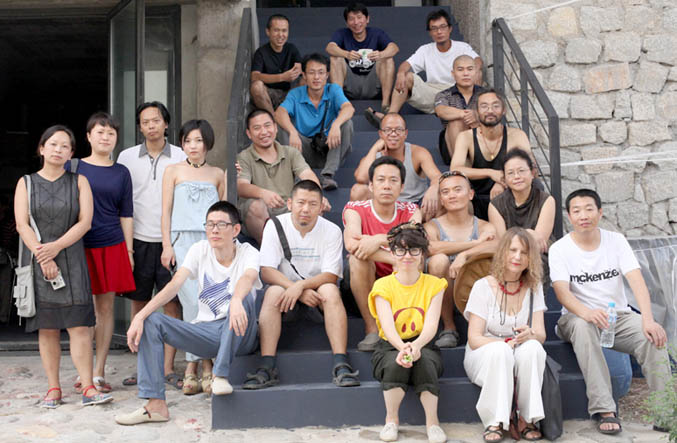 2011年上苑部分驻馆艺术家合影
Members of the Committee:
Ludwika Ogorzelec – (Poland Shangyuan Art Museum)
Agnieszka Budyńska (Poland Shangyuan Art Museum European Representative)
Dr. Patricia Briggs (US Shangyuan Art Museum American Art Consultant)
Urszula Wilk (Poland Shangyuan Art Museum Arts)
Canxue (Novelist)
Cui Weiping (Writer, Professor of Beijing Film Academy)
Cheng Xiaobei (Poet, Art Supervisor of Shangyuan Art Museum)
Daozi (Poet, Professor of Fine Arts College of Tsinghua University)
Deng Pingxiang (Art Critic, Painter)
Gao Minglu (Artist, Ph. D from Harvard University)
Hu Jiujiu (Poet, Journalist)
Jia Fangzhou (Art Critic)
Jiang Hao (Poet)
Sun Wenbo (Poet)
Wang Huaxiang (Poet, Professor of Central Academy of Fine Arts)
Xichuan (Poet, Head of the School of Humanities of Central Academy of Fine Arts)
Xiao Kaiyu (Poet, Professor of Henan University)
Xia Kejun (Art Critic, Professor of China Remin University)
Xu Weixin (Painter, Professor of China Remin University)
Xu Zhongping (Painter, Art Educator)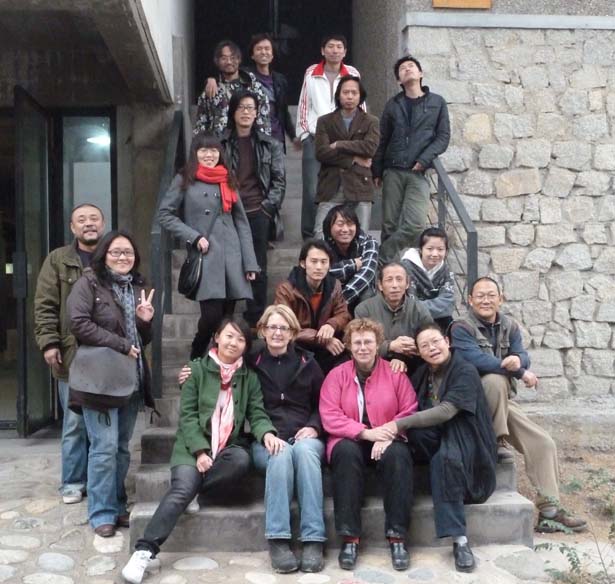 美国明尼苏达大学教授戴安娜,上苑美国艺术顾问艺术评论家Patricia Briggs博士与上苑驻馆艺术家
revealed 3609 times