【现场】 "生命" 關曉華(香港)个展在上苑艺术馆举办

[2017-7-3 8:16:05]



【现场】

"

生命

"

關曉華

(

香港)

个展在上苑艺术馆举办
"life"

Wendy Kwan Hiu Wah

(

Hong Kong

)

solo exhibition

Held in Shangyuan Art Museum
展览城市:北京
City: Beijing
参展艺术家/ Artist:關曉華(香港)

展览时间:2017年7月6日 ~ 2017年7月8日
Show time: July 6th 2017 - July 8th, 2017
地点:北京怀柔区桥梓镇沙峪口村 上苑艺术馆二号展厅
Venue: Shangyuan Art Museum, Qiaozi County, Huairou District, Beijing
主办单位:北京上苑艺术馆
Organizer: Shangyuan Art Museum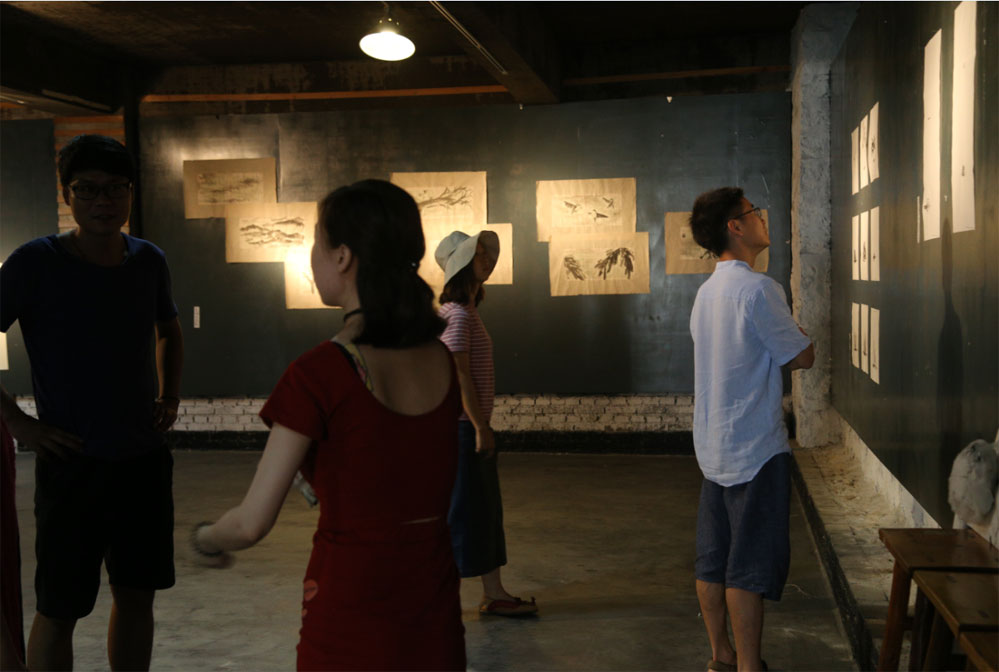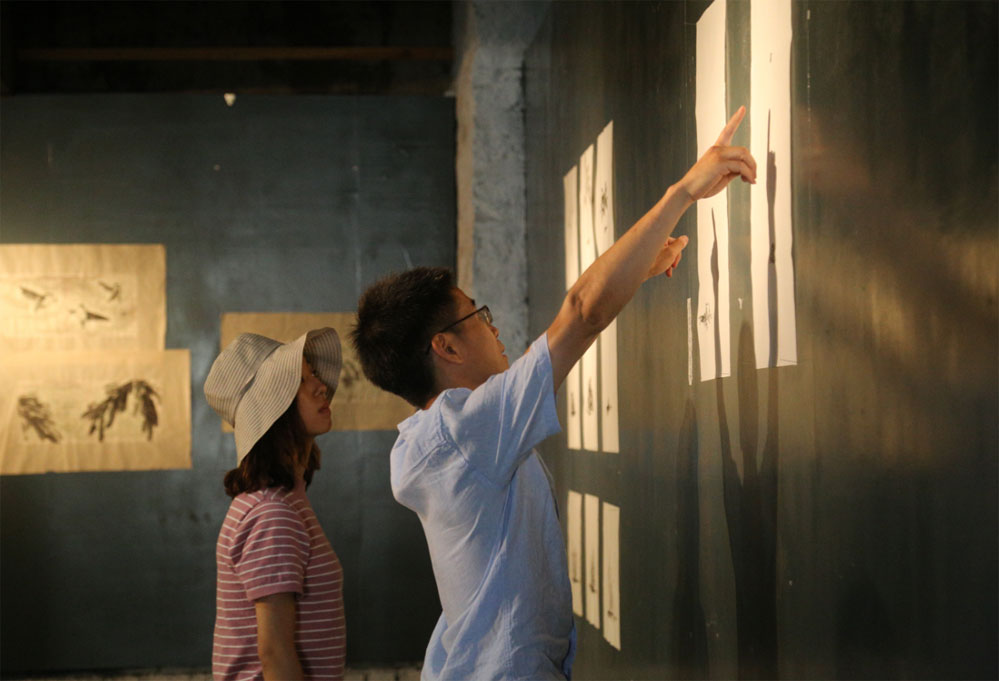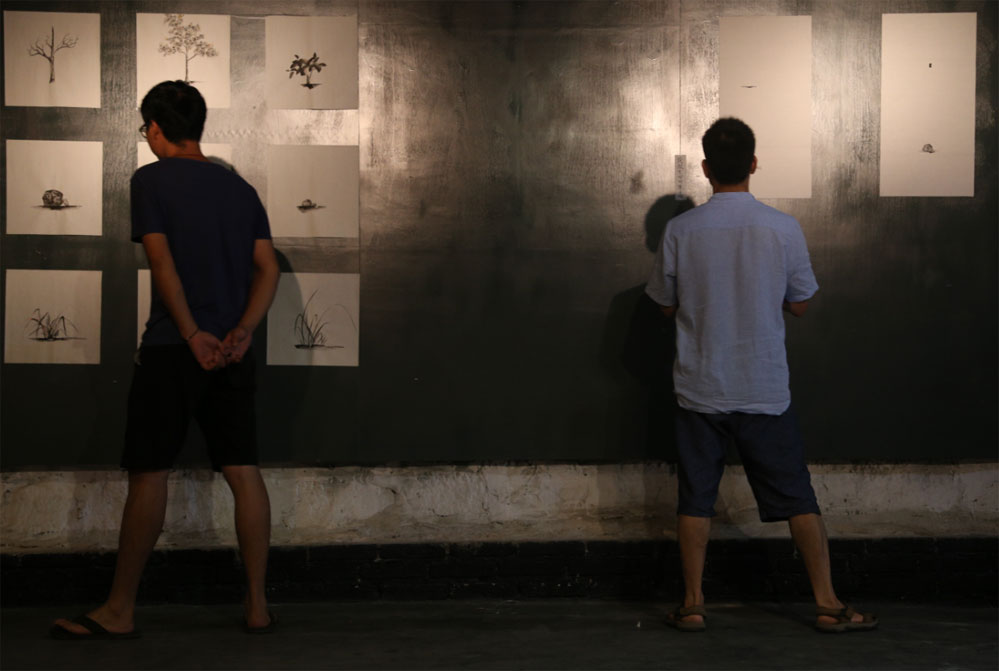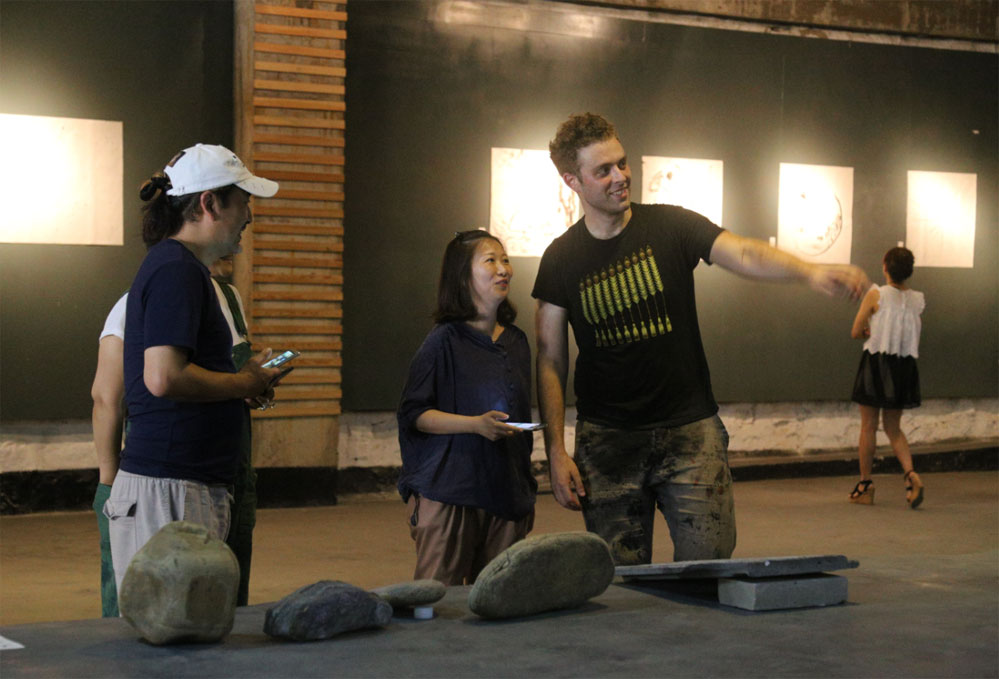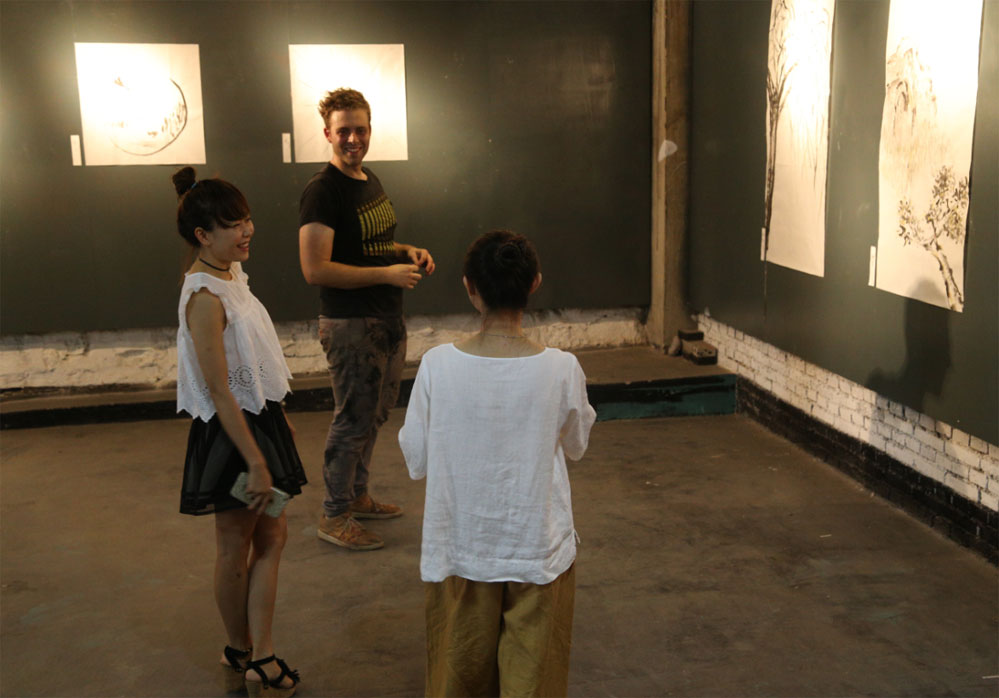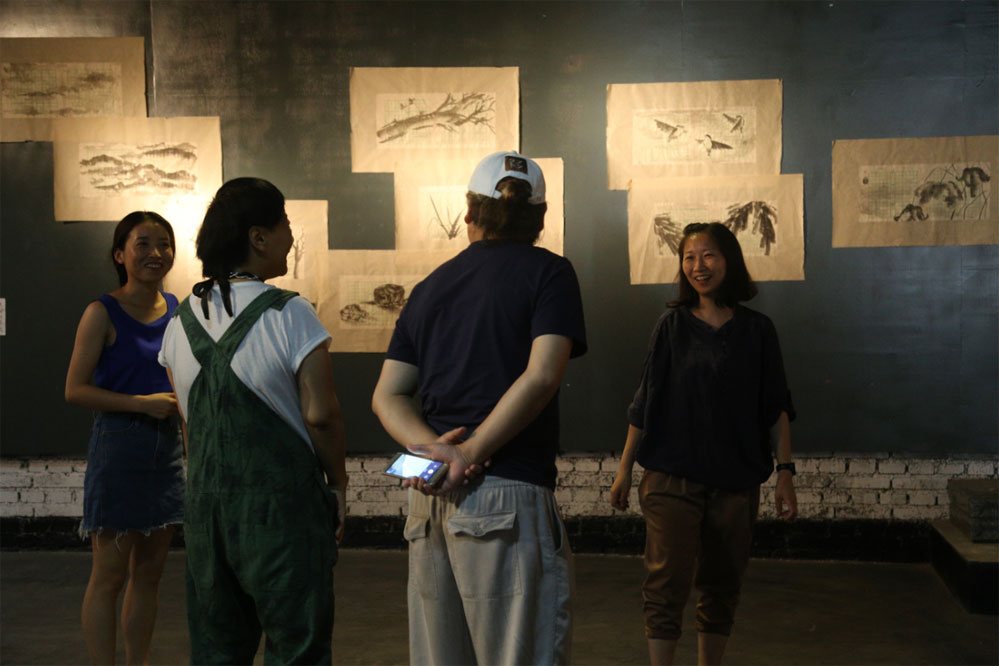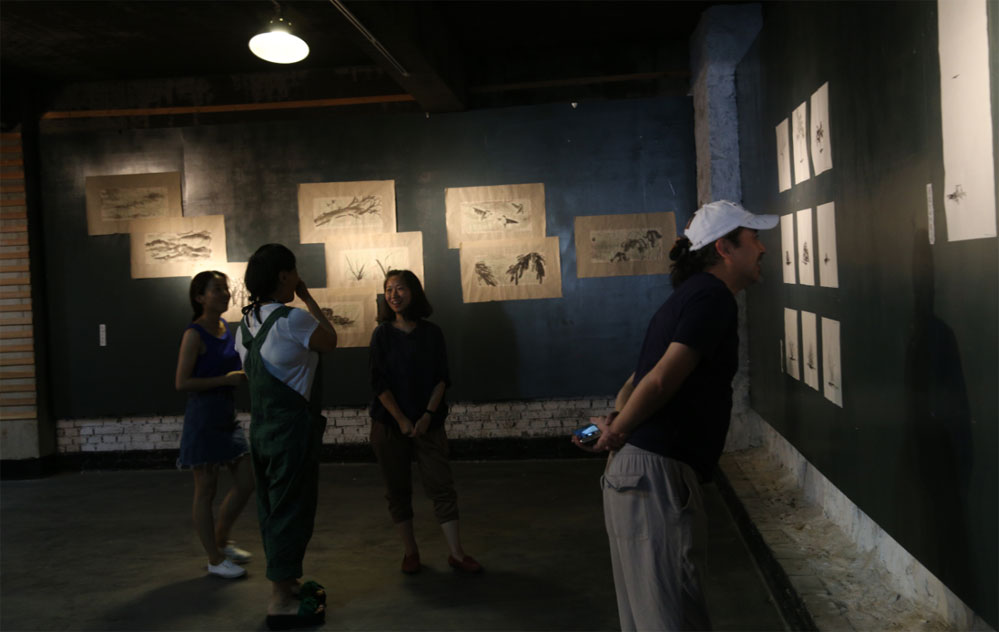 主題:《生命》
機械式的工作、繁忙的生活、壓迫的氣氛令人失去方向,隨波逐流。忘記了生命的意義,忘記了年青的自己。那份熱情和期盼在這迷失的空間隨時間一點一滴地流逝。
由香港城市跑到北京郊外,嘗試在簡樸的生活環境及大自然裏探索自己的內心深處。亦在緣份驅使下, 與一班有緣人共修。
今次展出的作品記錄了這次旅程的收穫。簡樸的生活和單純的學習給予我一份隨緣、自在的心去觀察、聆聽和接納。提醒我宇宙之廣闊,人類之渺少。在城市裡每天白忙,盲目追趕,是多麼的傻。

"Life"
Repetitive work, busy life and oppressive atmosphere make us losing the direction, drifting with the flow. Forget the meaning of life, forget the younger self. That passion and hope faded away bit by bit in this lost space.
From the city of Hong Kong to the rural area of Beijing, I tried to explore my inner self in a simple living environment and nature. Also in the fate driven, studied with people of similar belief.
The work exhibited here is the record of my reward of this journey. Simple living and sincere learning free my soul and give me the wisdom to understand "whatever will be, will be". It reminds me how massive the universe is and how tiny we are. Busying everyday in the city without good reasons, isn't that silly?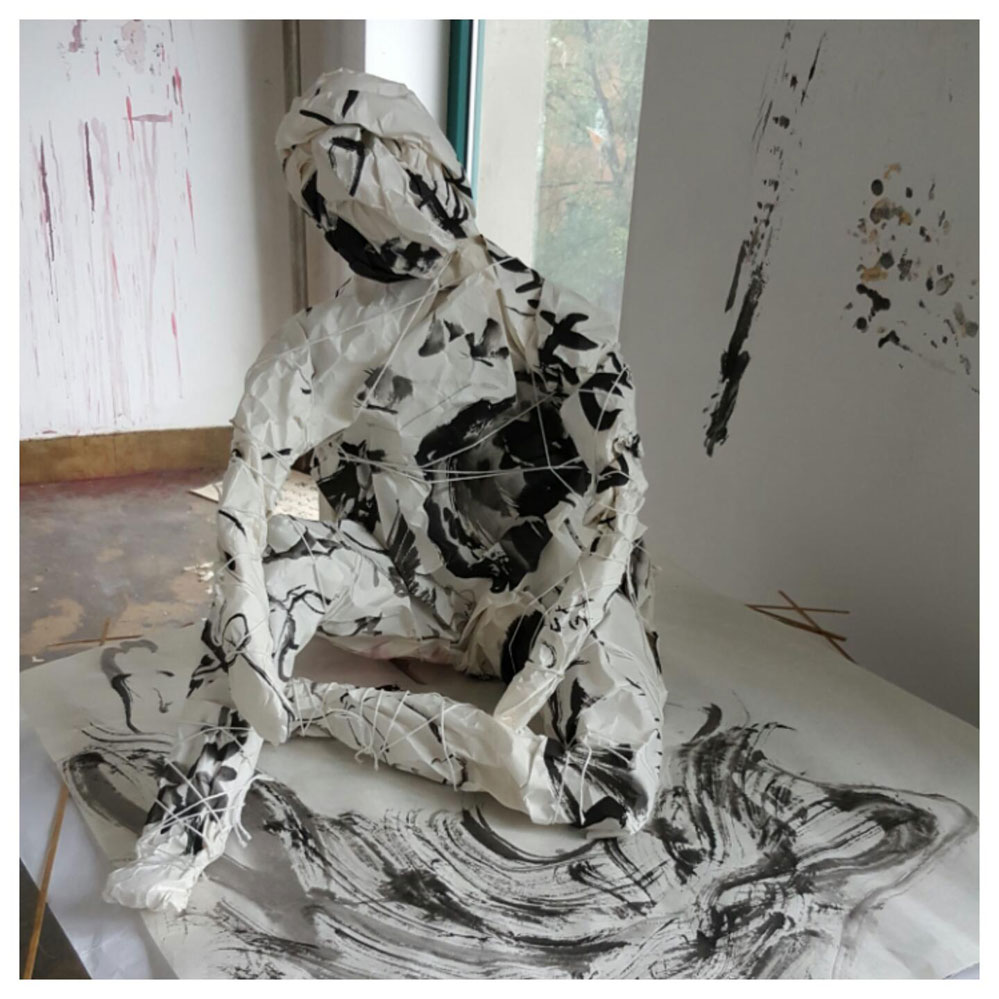 束縛與自由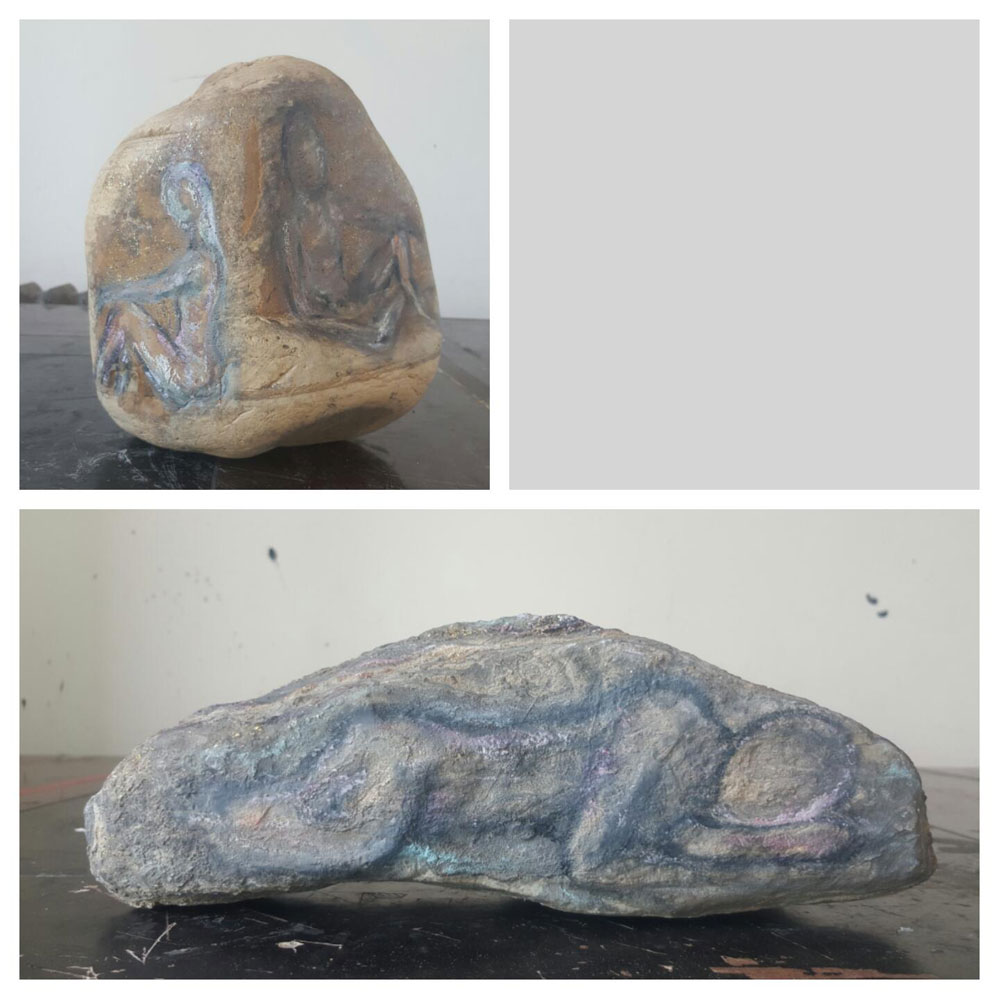 迷及淨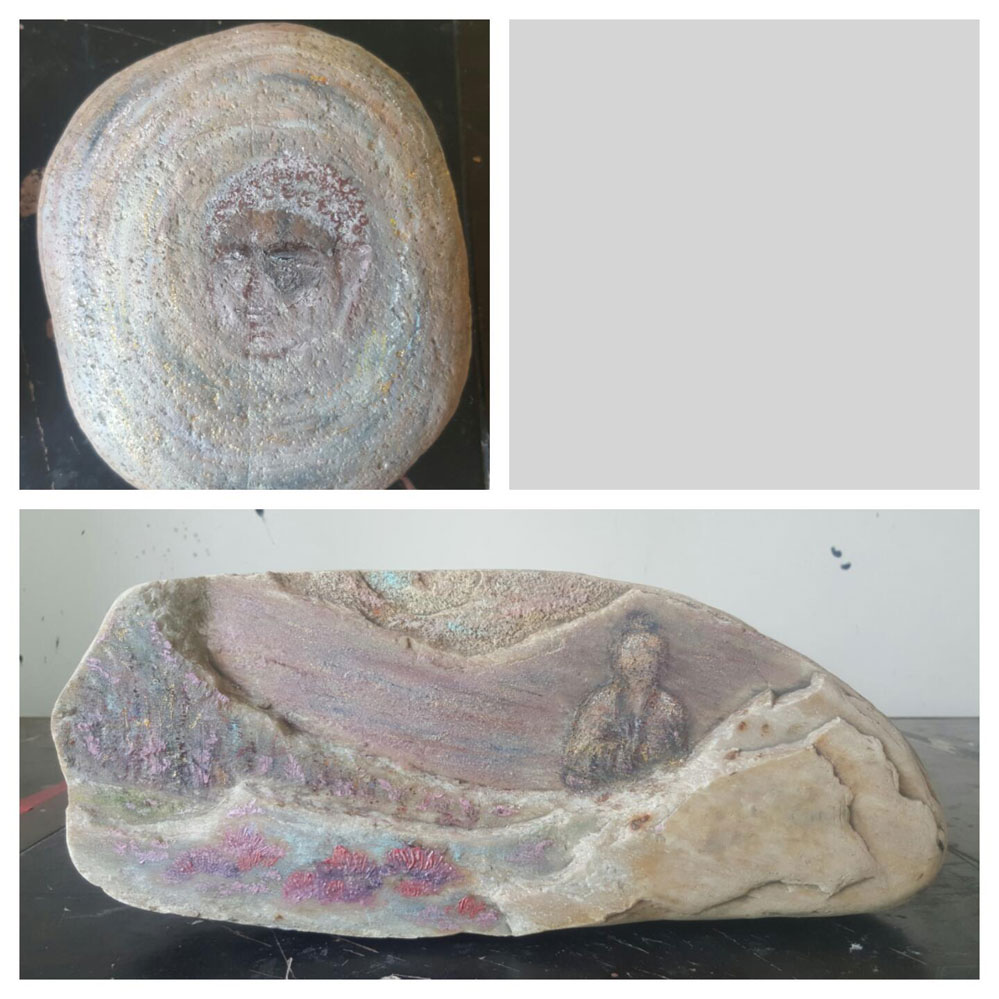 悟及樂
加多一點光.水墨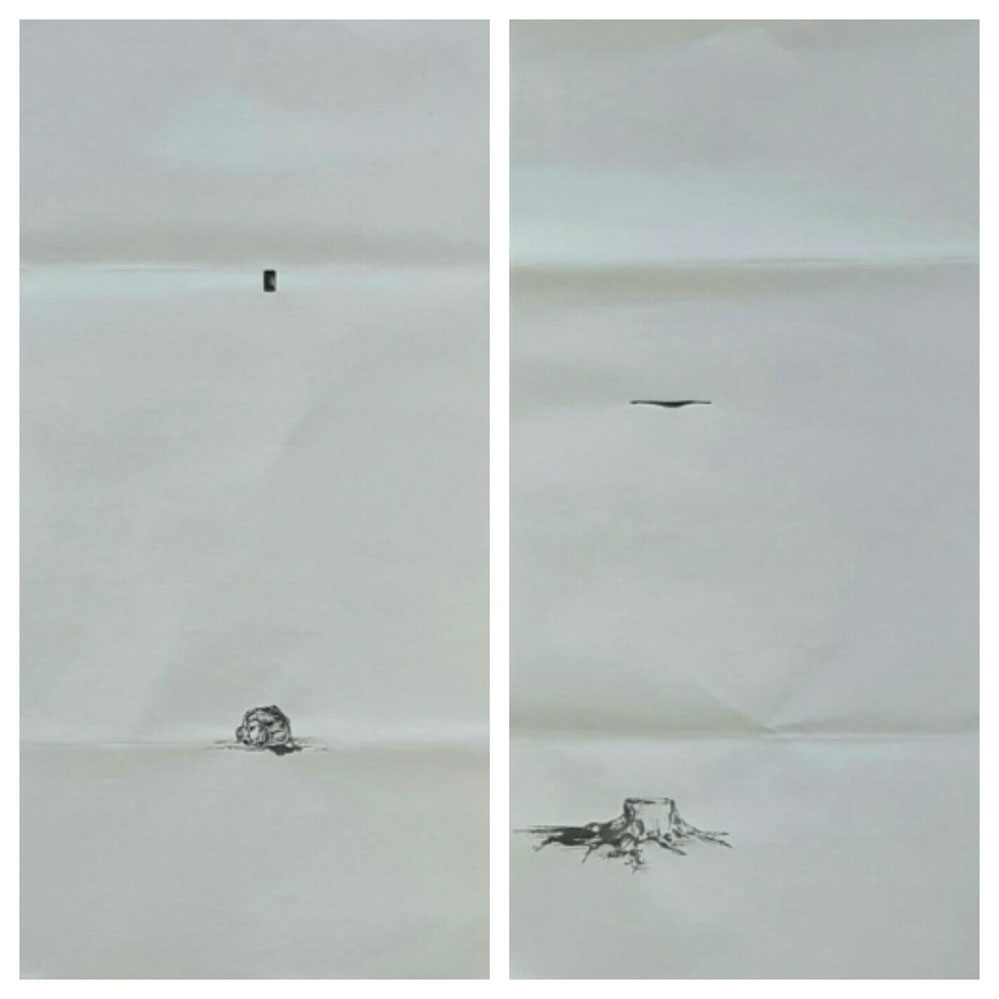 窺探生命的意義.水墨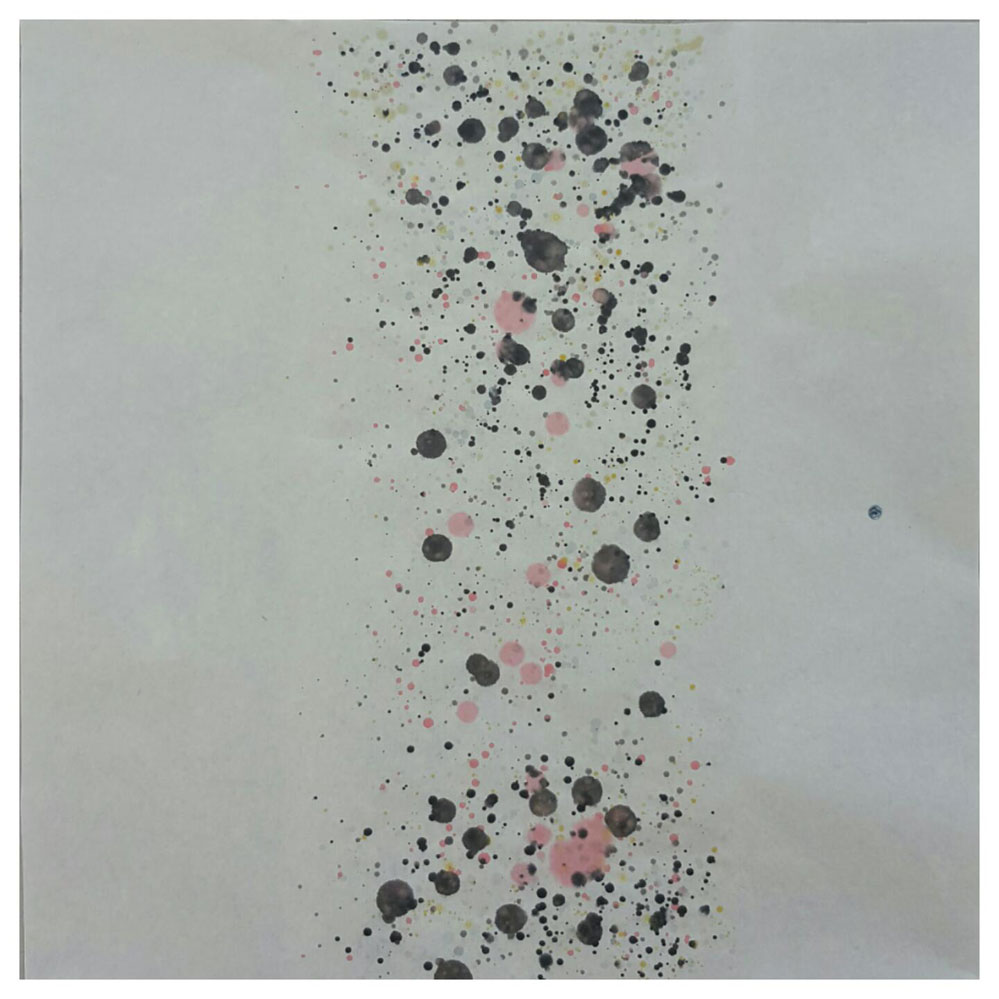 渺小的地球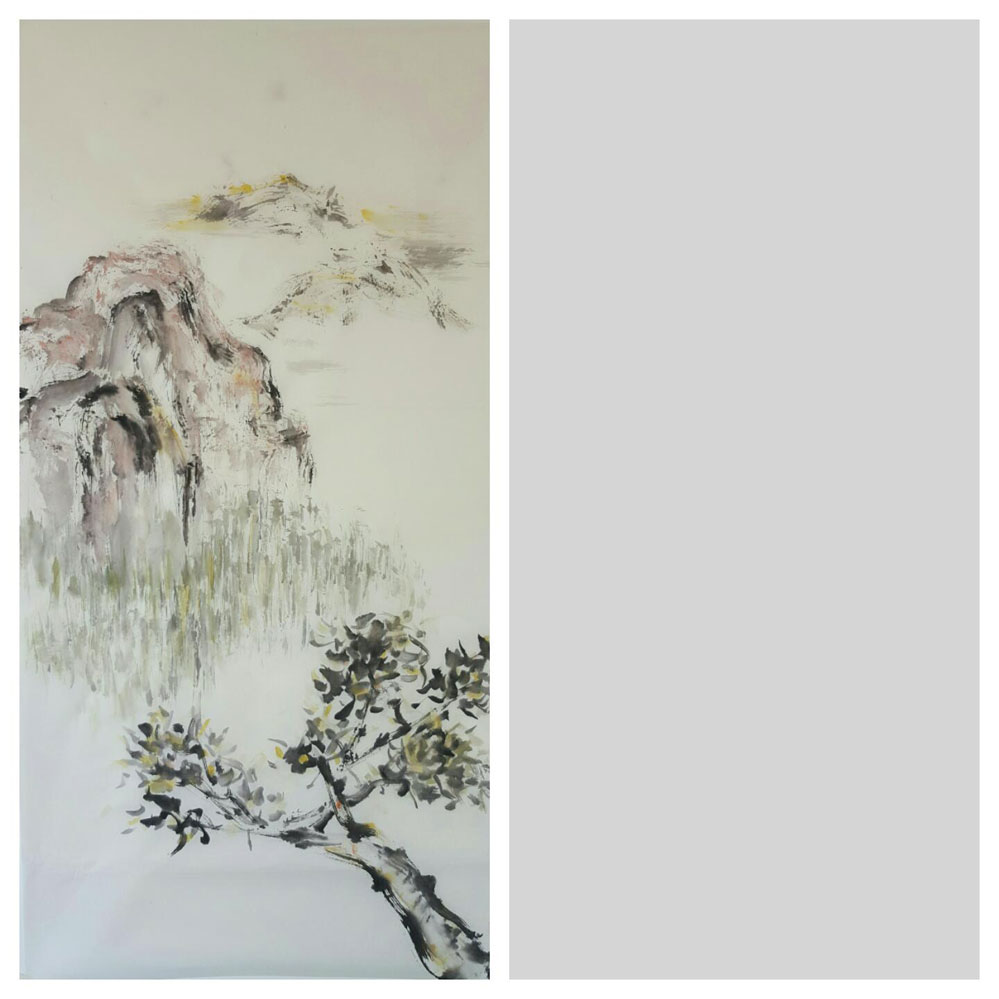 盼望.水墨
平等的生命.水墨.每張35x35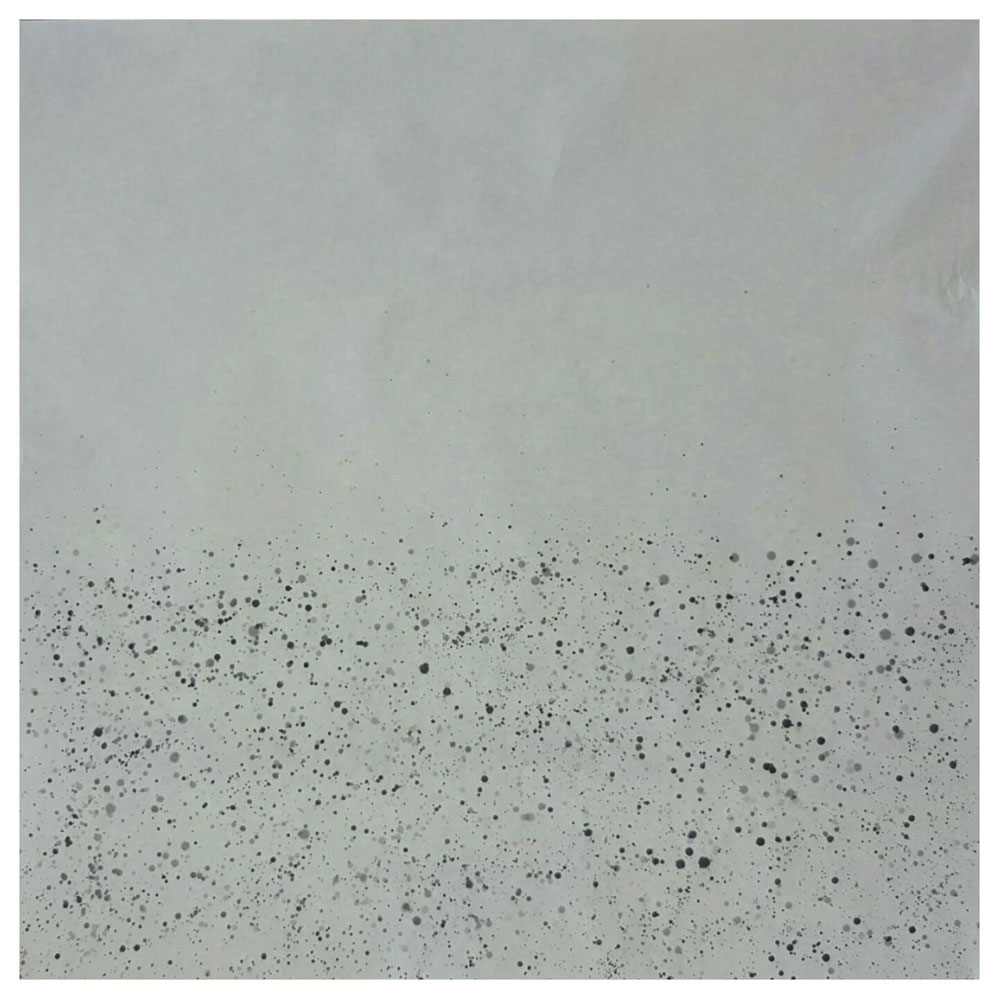 生命的昇華.水墨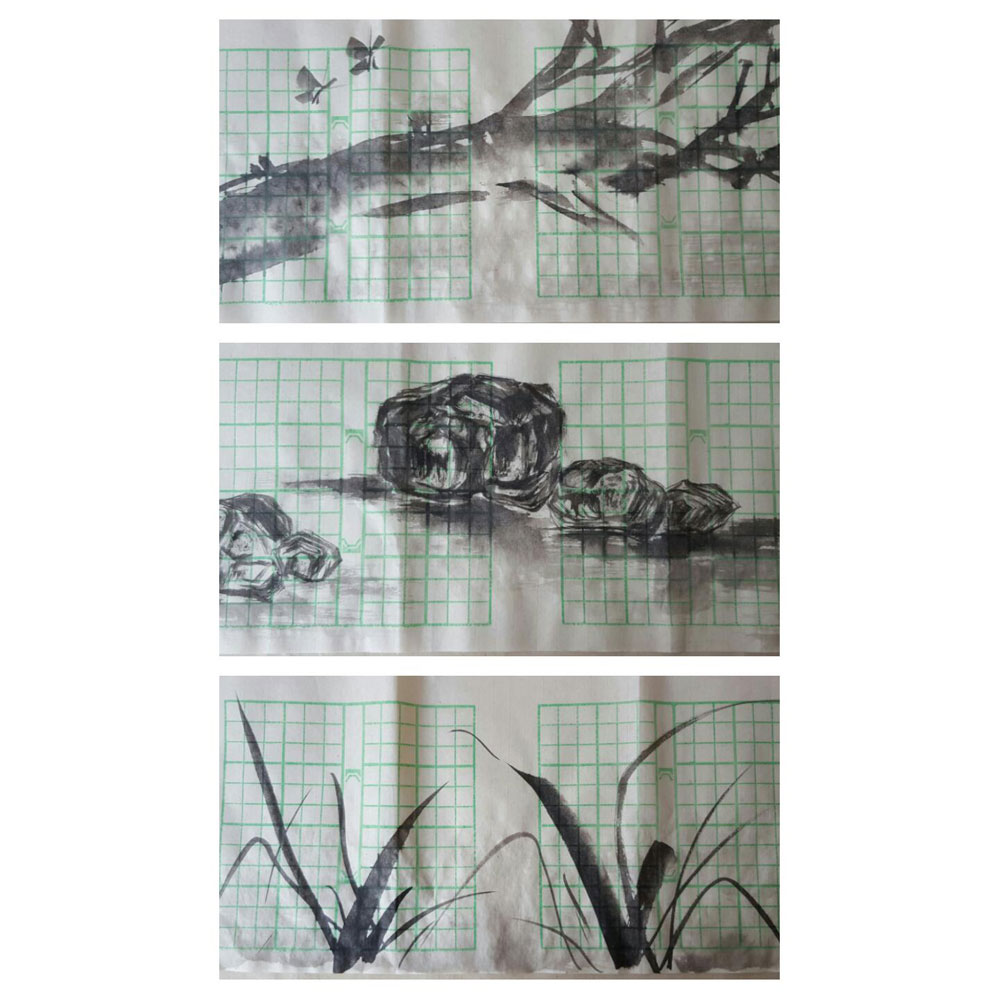 生命的喜悅2.水墨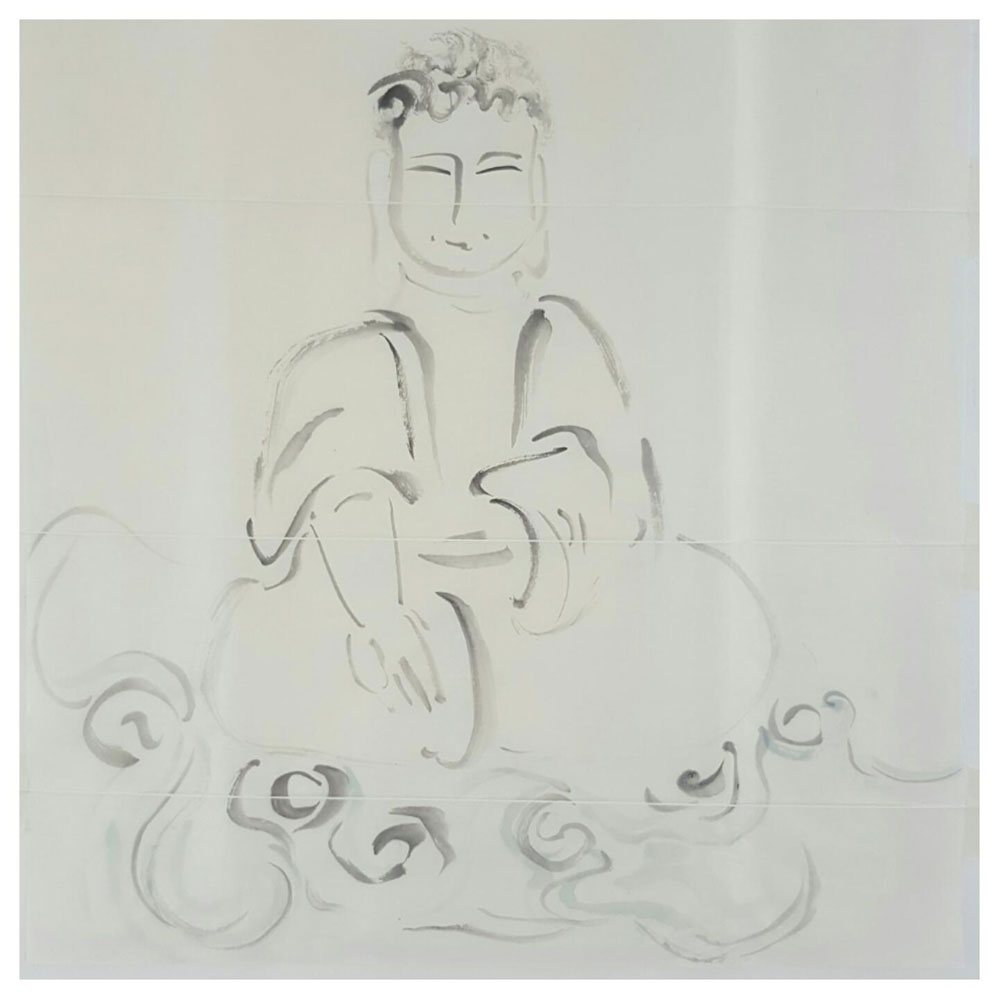 生命的意義.水墨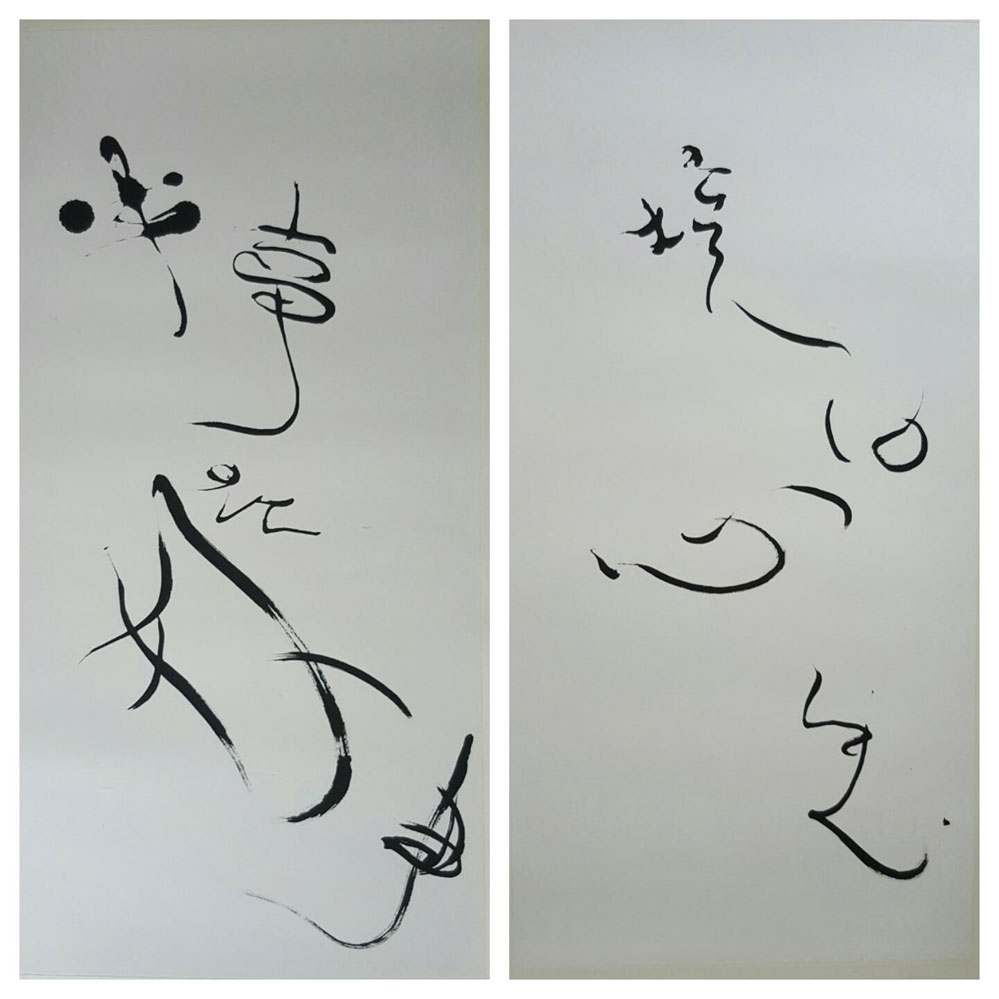 書法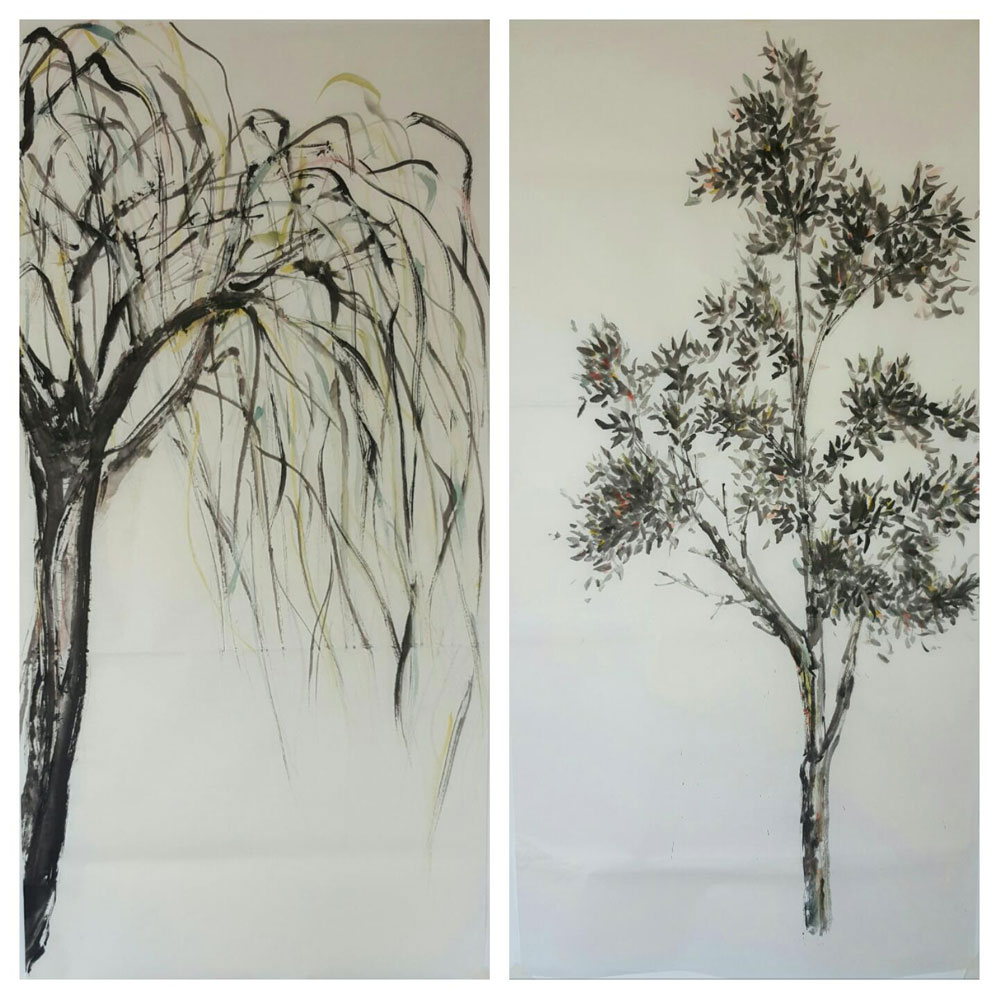 微妙音.水墨

關曉華 個人簡历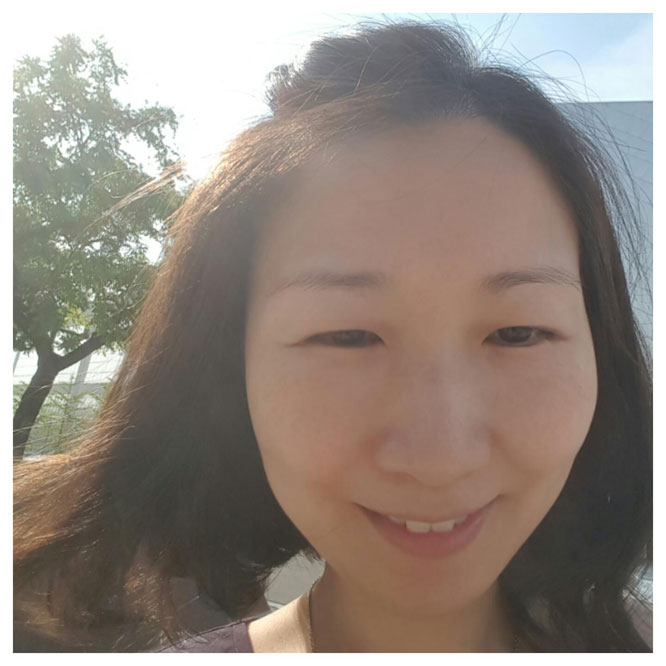 1978年出生於香港。2000年於香港大學文學院榮譽學士畢業,主修日本研究,副修藝術。及後於建築師樓負責行政管理工作超過十年,2006年取得企業傳播管理碩士。至近年,曉華重拾畫筆在藝術路上重新出發。現時全職辦藝術。
關曉華是一位多媒體創作者,特別喜歡以水墨寫作,另亦有以綜合媒體、拼貼、丙烯、攝影等進行視覺藝術創作。
她分別於2015及17年在香港丹青舍展出水墨作品:「淡」與「靜」。曉華透過畫作讓自己心境平靜自在,更希望讀者同樣領悟其中。最近,曉華獲北京上苑藝術館選出成為「2017國際創作計劃」駐館藝術家,進行跨文化交流協作,並於開幕展展出其抽象水墨作品。
曉華一直參與香港慈善機構「藝術在醫院」的義工工作。於不同創作藝術工作坊,鼓勵病人、專科門診兒童、精神病康復者等以藝術創作表達內心世界,從而獲得心靈治療。另曉華是香港藝術行政人員協會會員。亦接受商業機構委託,進行藝術創作及美術指導工作。

Wendy Kwan Hiu Wah, born in Hong Kong in 1978. She graduated with Bachelor of Arts Degree in The University of Hong Kong in 2000, major in Japanese Studies and minor in Fine Arts. She then worked in an Architect firm in executive management position for over a decade, and attained a Master Degree on Integrated Communication Management in 2006.
Recently she picked up the brush again and started over on her road of art. She is now full time doing art work.
Wendy is a multi-media artist who is fond of ink work creation; she will also use different medium, collage, acrylic paint, photography etc to create visual art work.
She exhibited her ink works "Lightness" and "Quietness" in Dan's Studio, Hong Kong in 2015 and 17 respectively. Wendy enjoys calmness and comfort through her work, and hope others be inspired within.
Lately, Wendy is being selected by Shang Yuan Art Museum of Beijing as Artist in Residence for "2017 International Residency Program", conducting cross cultural exchange and collaboration, and showed her abstract ink work in the opening exhibition.
Wendy has long been volunteering for a Hong Kong charitable association 'Art in Hospital'. Through different creative art workshops, she encourages patients, paediatric out-patients, psychiatric rehabilitators to take active roles in expressing and sharing their feelings to achieve self-healing. Moreover, Wendy is the member of Hong Kong Arts Administrators Association, and she works on commissioned work for commercial entities, which include art creation and direction.
编辑:马力
------------------------------------------
北京·上苑艺术馆 "国际创作计划"(艺术驻留) 常年接受申请
【上苑艺术馆】2016上苑驻馆艺术家作品认购价目表
-------------------
北京 上苑艺术馆- 电话: 010-60635299 60635757
上苑艺术馆官网 http://www.syartmuseum.com/
文学艺术国际联盟(简称:国际文盟)网 :Website: http://www.inlac.cc/
上苑英文站点:http://resartis.org/en/residencies/upcoming_deadlines/?id_content=3938
交通指南 :
□北京东直门916路、942路到怀柔,转怀柔-沙峪口(上苑艺术馆)
□京承高速12出口 > 右拐过水渠西行2KM > 良善庄路口北行到底>右拐300m路北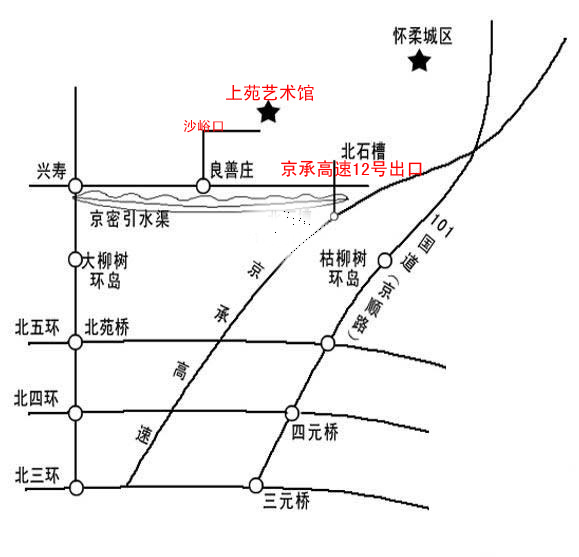 上苑艺术馆地图及卫星图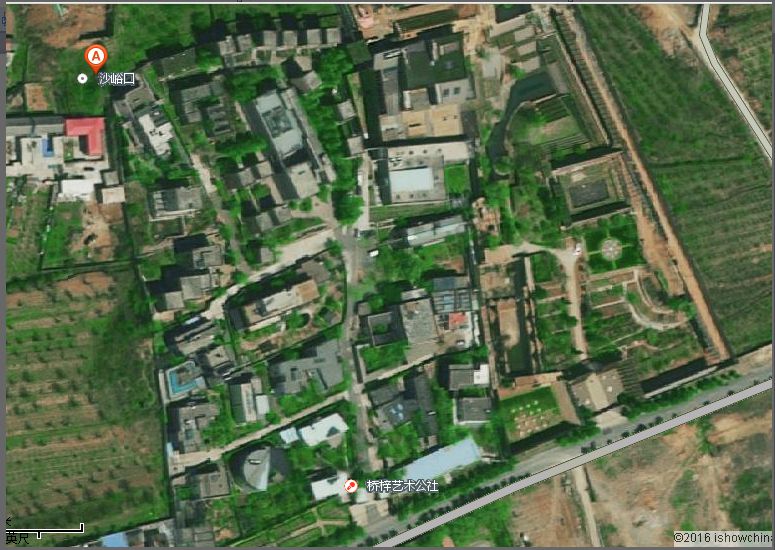 查看4719次